(ShreveportNews.com) Typically, when one thinks of a possible meth lab, the house down the street doesn't come to mind.  However, homeowners in Norris Ferry Landing found that to be the case on April 23.  Four people including the homeowner were arrested after a search warrant was executed at 10501 Keysburg Ct. in the gated community located in the quiet Ellerbe area of Shreveport.
Trenton Belgard, the 45-year old owner of the home, was arrested along with 3 other suspects.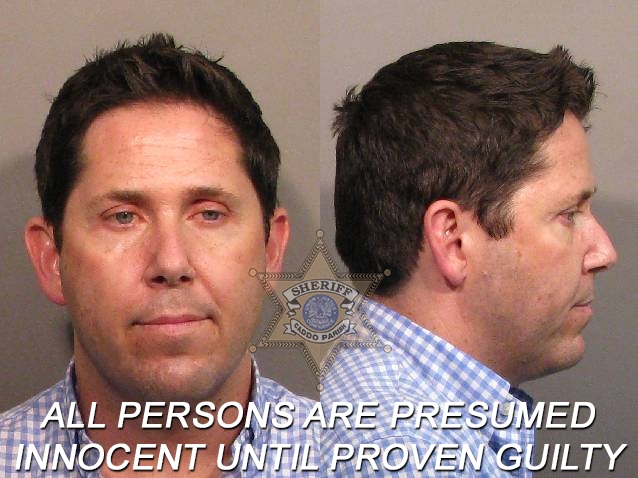 Police recovered 29 grams of meth from Belgard.  The estimated street value of that amount is around $3000.
According to the Caddo Parish Sheriff's office, while on the scene, three people arrived at the residence to purchase suspected meth. Jacob Trosclair, Leslie Robertson, and Jackie Watson were all taken into custody.
At the time of their arrests, Trosclair was in possession of suspected meth, while Robertson and Watson were in possession of a small amount of marijuana, a handgun, and a muzzle loader rifle.
Trosclair, 23, of the 8000 block of Amy Hewes Drive, was arrested for attempted possession of schedule II (meth) and possession of schedule II (meth). Robertson, 37, of the 2900 block of Millard Street, and Watson, 43, of Texarkana, Texas, were both arrested for attempted possession of schedule II (meth), possession of schedule I (marijuana), and illegal carrying of a weapon with CDS.
Neighbors in the area were shocked to learn of the arrest. "This is our family neighborhood.  This kind of stuff isn't supposed to happen here," said one neighbor, who asked to remain anonymous. "In the same neighborhood as the parish constable even! We've got so many key members of law enforcement living around us here. The audacity of some people just baffles me."
Calls requesting comment from the Norris Ferry Landing Homeowners Association were not returned.